SPATIAL AUDIO DESIGNER PROCESSOR
The Spatial Audio Designer – Processor (SAD-P) combines all demands for current and future spatial audio environments. Supporting standard multichannel audio interfaces, 100% real-time and object based processing allows an easy implementation in new as well as existing installations.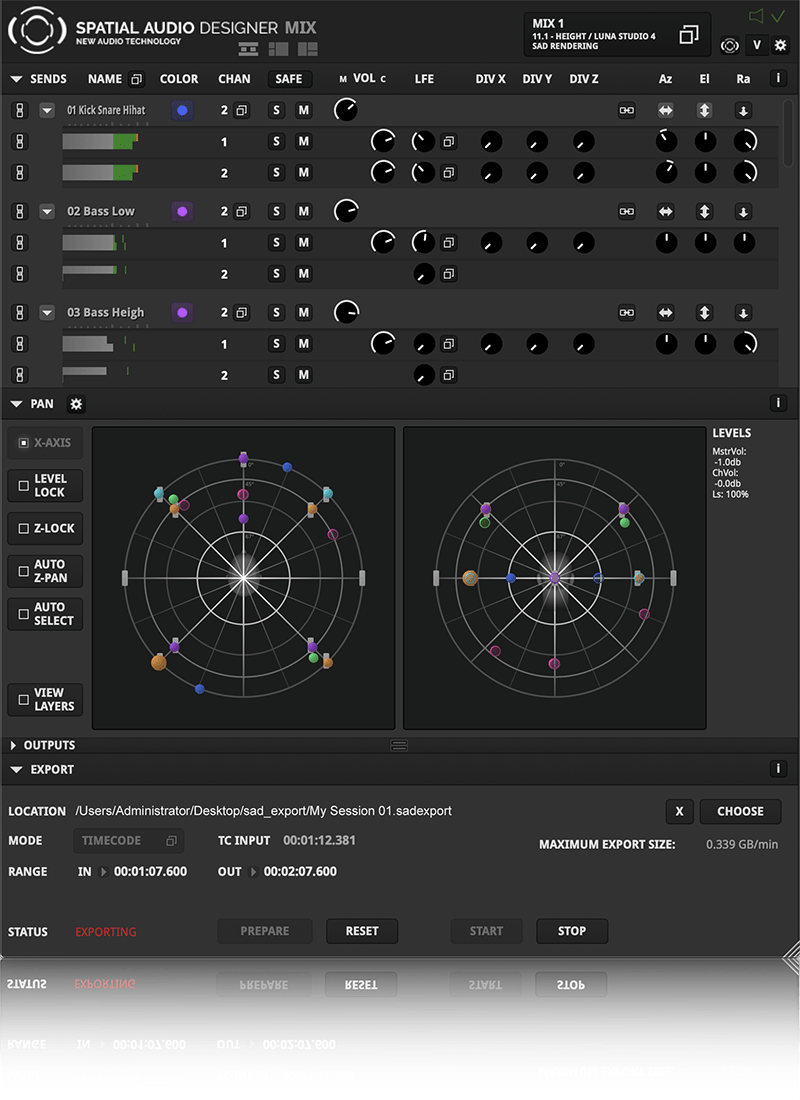 SPATIAL AUDIO DESIGNER PLUG-IN
The Spatial Audio Designer (SAD) is the market leading high-performance pro audio tool for creating content and monitoring in immersive / spatial audio used e.g. in movies, music and game productions. The SAD is a plug-in usable in every DAW. It can address real speakers by using physical outputs of the audio hardware. Monitoring also is available on virtual loudspeakers with every regular pair of headphones.

The Spatial Sound Card (SSC) Pro software offers a virtual loudspeaker system on computers with regualar headphones. The listner can experience DVDs, games, media files and playbacks from professional audio and video workstations up to Surround 7.1 as he listen to it in a professional sound studio environment. The SSC does not need a DAW, it's a standalone software application. It's ideal for agencies and companies in the game, audio, music, and media businesses where, over many workstations and on the go audio and video is being edited, games developed or DVDs and Blu-rays are in production.
Adapted from the professional production line, an attractively priced end user version of the Spatial Sound Card software with selected functions is available too. It provides as well virtual stereo and surround (5.1, 6.1, 7.1) loudspeaker systems for any computer using regular headphones on the same sound quality level as the professional version.